Firtal distribution
When passion and products unite
Founded in 2007 and working on a mision to make life easier for our brand partners and customers. Firtal Distribution emerged as a distribution company because we could not find any suitable master distributor to take our own Razorpit brand to international markets. We decided to find out how to do it ourself. Although building the plane while we were flying, we are now +50 employees in the company and represent a number of brands on a global level.
We work with a mix of offline and online distribution across 35 countries, having local partners in each market to secure solid day to day operations on a local level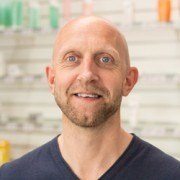 Born in Denmark in 1971. Worked 11 years for the biggest retail chain in Denmark (Dansk Supermarked Gruppen) before I moved to Germany for 2 years, working for Dänishes Bettenlager (Sister Company to JYSK Group, an international retailer with +2200 stores in +40 Countries).
Lived and worked a couple of Years in Sweden as a clothing agent before I joined the JYSK Group again and stayed with the Company for 13 Years before I became a partner in Firtal Distribution in the beginning of 2016. For more insights on me and my career go visit my Linkedin profile.
Experience
Worked in retail since 1990
Experience
Working in offline and online retail since 2000
8 years with offline marketing
10 years with online marketing and sales
9 years with international distribution
10 years being an entrepreneur
Mikkel Salling
Founder and Chief Relation Officer
Born in Denmark in 1980. Relocated to Latin America in the late 80'ies for a couple of years and then back to Denmark. Finished high school in 2000 and headed straight into a business career with the retailer JYSK – international retailer with + 2500 stores in +40 countries. Stayed with that comnpany for 8 years before making the move to become an entrepreneur in 2007. Haven't looked back ever since and besides Firtal Distribution I also created and maintain ownership of a handfull of other companies, together with my business partner Jesper Hvejsel. For more insights of me and my career go visti my linkedin profile.